Welcome!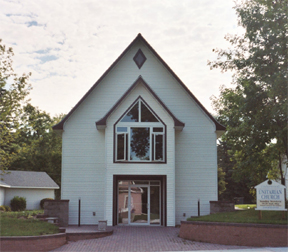 Thank you for visiting our website. We hope that these pages will give you an understanding of who we are as a church, as well as, what we are as a religion. We also have much information about what is happening at the church to keep our members, friends and visitors informed.
We are a welcoming congregation that is a spiritual home to all people regardless of race, color, gender, affectional or sexual orientation, gender identity or expression, age, national origin, socioeconomic status, physical or mental ability.
Sundays 411
Sundays are the busiest day of the week at our church. Sunday Services start at 10:30 September through May. Services start at 9:30 in June, July, and August. We are located at 206 North Main Street, Underwood, MN 56586. Be sure to check out our Sundays page, where you will find information about everything that happens on Sunday at the Unitarian Church of Underwood, including the speaker for each week. The link is at the top of this page.
Sunday Speakers At A Glance
April 5 - Ellen Eastby - What Do I Do With That? Making Easter Meaningful in a Unitarian Universalist Church
April 12 - Sue Watlov Phillips - Second Chance for Felons
April 19 - Brunch at 9:15, Abbreviated Service at 10:30 followed by the Annual Meeting
April 26 - Athena Kildegaard
May 3 - Bob Worner - Living In a World of Pain
May 10 - Margaret Carignan - Spiritual Journaling, A Pathway to One's Inner Truth
May 17 - Rev. Stefan Jonasson - Life is Now Prevailing - (potluck following service)
May 24 - Diane Johnson - Agora - The interdependent web of community within the farmers market
May 31 - Linda Winkler and Lydia Liu
June 7 - Skye Livingston - Finding and Defining Home
June 14 - Bernice Johnsons - Update on the Shan Children & Mary Anderson - Can I Call Myself a UUer?
June 21 Betsy Wells (leading) - Honoring Fathers, Memories and Lessons
June 28 - Outdoor service at Phelps Mill with Flower Communion and program Why We Worship Outdoors - Potluck following the service. Please bring a flower and a dish to share. Childcare will be provided.
Sunday Happenings
Classes will resume in September.
Newcomers Welcome!
We are glad you are here! When you attend the Unitarian Church of Underwood, please sit wherever you are comfortable in the sanctuary. We invite you to join us for treats during our social time in the lower level of the church following the service. Very often the conversation from the sanctuary continues during our social time. Although we also use that time to get to know one another and to simply visit.
There is more information available in the front entry about the Unitarian Church of Underwood and Unitarian Universalism. If you have any questions, you can ask JoAnn, our Administrative Consultant, or that day's greeters.
For more information about Sundays at our church, including the information about the speaker for each week's Sunday Service, you can click on the heading Sundays at the top of this page.
Dress at our church is always eclectic and informal. Dress comfortably and come as you are. If you are comfortable with jeans in the winter and shorts in the summer then feel free to wear them. We don't have air conditioning so you may want to take that into consideration during the hot summer months. Likewise, it can sometimes be cool in the winter. This is largely due to wanting to be as green as possible, as well as, keep our utility costs reasonable.
Assisted Listening Devices are available. There is a lift from the first floor to the sanctuary which is located on the second floor. Greeters will be glad to help make your visit comfortable and enjoyable in any way.
Unitarian Church of Underwood Affliation
The Unitarian Church of Underwood is affliated with the Unitarian Universalist Association and MidAmerica Region.